Service design
Making organizations work
Design is no longer just the domain of sleek products or snazzy apps. Nowadays, all kinds of organizations use service design thinking to work smarter and deliver better solutions. Our process, approach and proprietary tools for service design enable us to deliver roadmaps for seamless, human-centered and positive design experiences. Which is good for your users – and even better for your organization.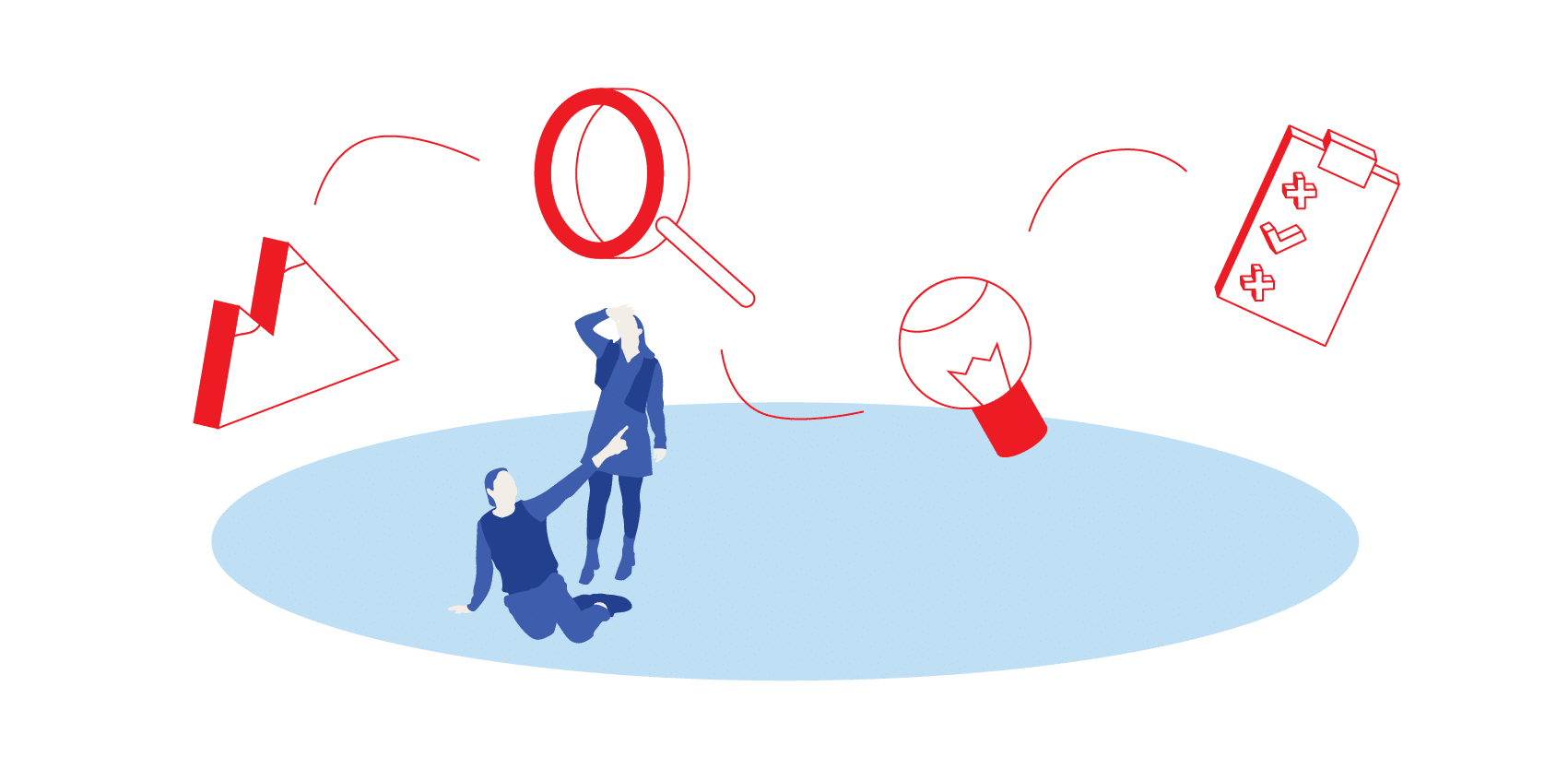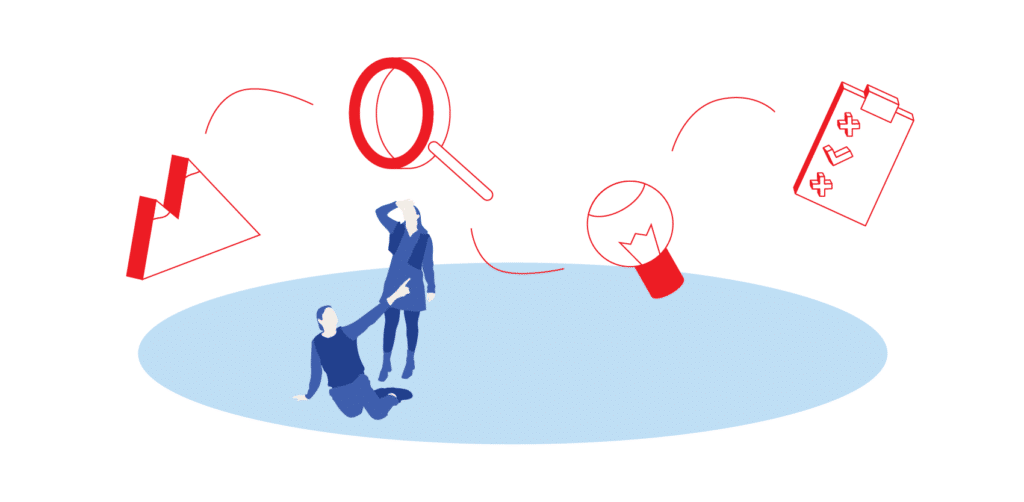 Our service design principles
Our approach to service design is marked by certain key principles:
Human-centered design — The process always starts and ends with the needs and behavior of the end user, whether it is your customer, inhabitant or employee.
A multidisciplinary approach — We combine science, empathy, creativity and business acumen to tackle any organizational challenge.
Customized service design tools — A set of scientifically validated tools developed by Emotion Studio make abstract concepts like emotions, needs, and happiness tangible and crystal clear. These are used in research to help users express their innermost thoughts and feelings to help create a service design blueprint. They are also used in design thinking workshops to create a common language and framework for any business challenge.
Experiential presentation — There's no point in delivering reports that just end up in a drawer. For each project, we find the best way to make the results come alive, be it through live presentations, videos, or even an interactive game.
What is service design?
While all companies and organizations talk about 'customer service' few really invest in it. Yet, providing a positive user experience could be the most effective way of achieving the outcomes your organization desires.
That's what service design does.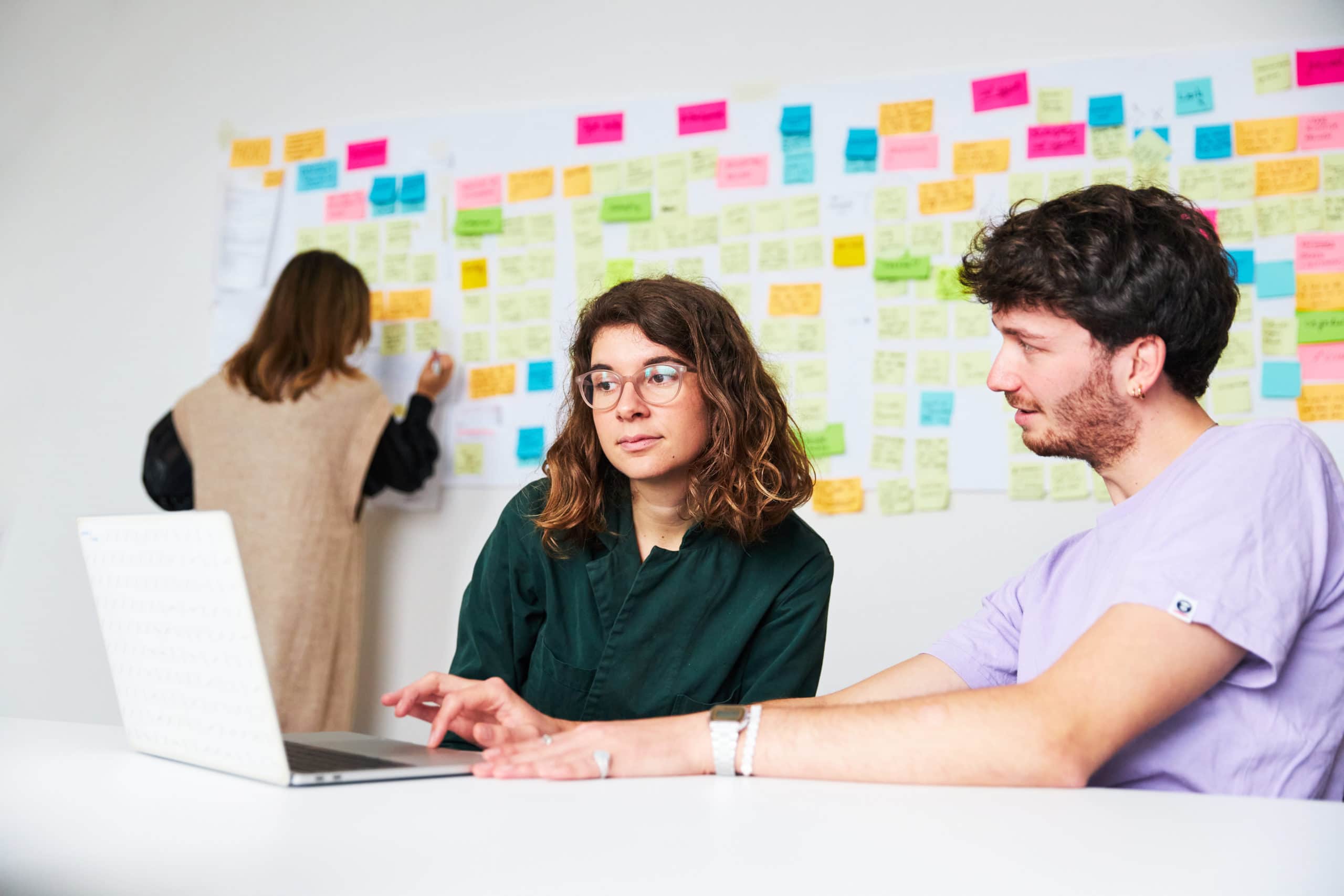 Four-step service design process
Thanks to expertise across many disciplines, we cover the entire service design process. Although we tailor the service design process for each different project, the following fundamental steps create a framework each time:
Challenge: First, we identify and define the central user needs and the business challenge. We explore the topic and determine what we do and do not yet know.
Research: Next, we do research with the people who it is all about: the end users. We have a broad range of research methods to satisfy any brief.
Ideation: In the concept development phase, we generate new solutions that are inspiring and feasible, but most importantly, have the desired impact.
Prototype & test: Finally, we create prototypes and test them with end users. It may be necessary to iterate, shift and evolve the solution until it resonates with them. If necessary, we repeat this cycle several times.
We have applied these steps to create effective solutions for clients in diverse domains: from consumer product development to electronics, and from government to healthcare.
This approach works for different types of organizational challenge. For projects that require quick, out-of-the-box results, the steps can be taken as short design sprints. But it is also perfectly suited for more complex challenges that have multiple facets, stakeholders or conflicting user needs. We carefully map out the entire constellation of needs and concerns, and use dilemma methodology to find solutions that work for everyone.
Subscribe to our newsletter for the latest info