What we do
Emotion Studio is a research and design agency with a unique approach to human-centered innovation. How can we help you?
We

research

users to understand their emotions, fundamental needs, and behavior. Our research connects you to the human being behind the user, citizen, or employee. The results always show they deeper 'why' and will inspire you on the next steps.
We

design

new services and tools that work because people are put at their center. We use our design skills to visualize, prototype, and test, until the solution meets your goals and the fundamental needs of your user.
We

consult

to help you make your organization more human-centric. We combine science and design to inspire change, from the boardroom to the workforce. We involve your colleagues from beginning to end to make sure initiatives land in your organization.
We work with organizations in a wide range of domains, from consumer products to healthcare and public services. Is your goal to put humans at the center of your organization? Then we would love to work with you!
Our mission
Every year, millions of new products, services, apps, and initiatives are launched. Only a fraction succeeds. Why? Because there's not enough understanding of fundamental human needs. What do users feel when interacting with a product or service? What are the triggers and barriers to their behavior? And which fundamental needs are the foundation of these feelings and behaviors? Our mission is to transform products, services, and organizational processes to maximize human happiness. We achieve this by bringing human-centered research and design to every facet of your organization.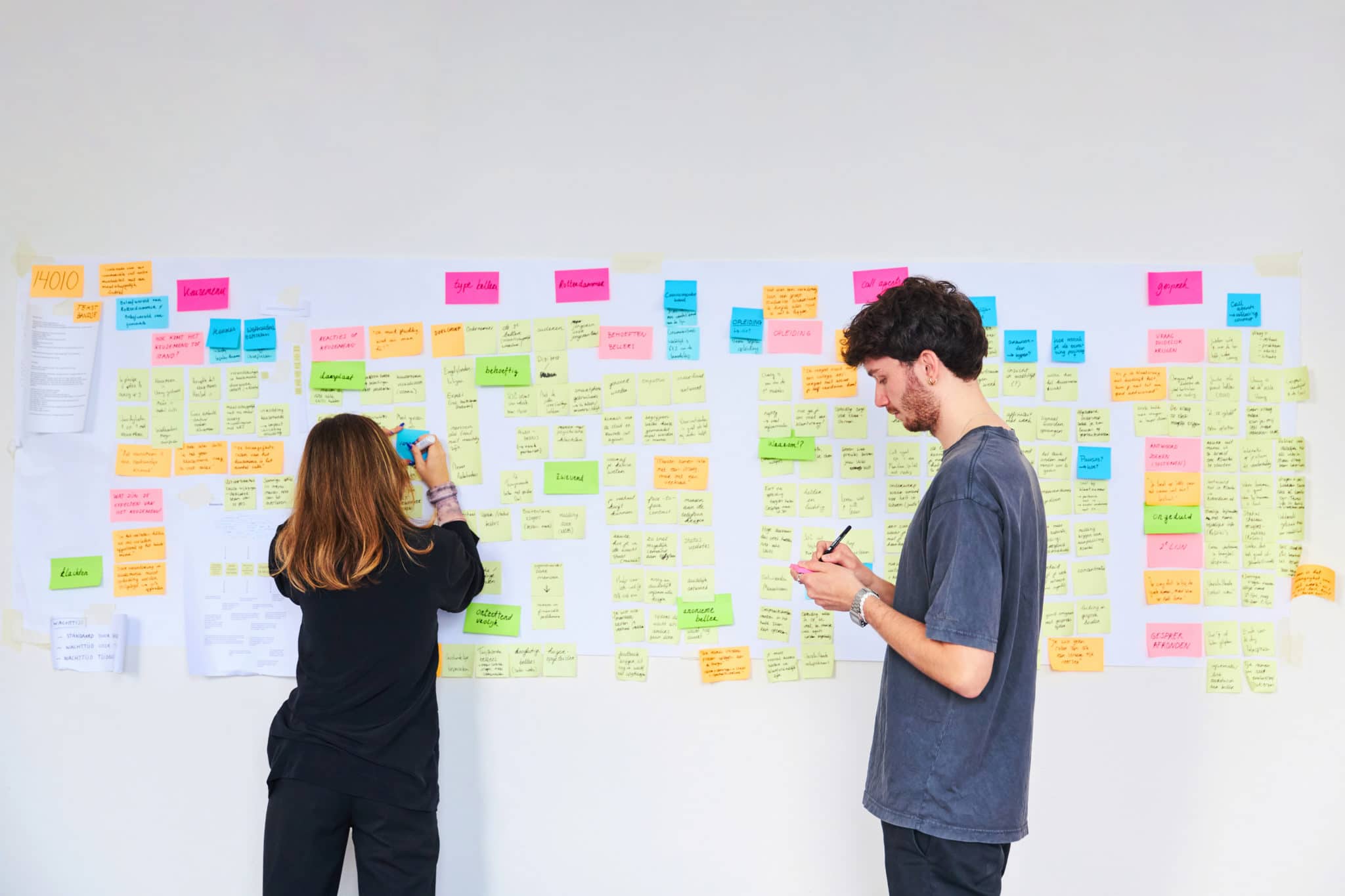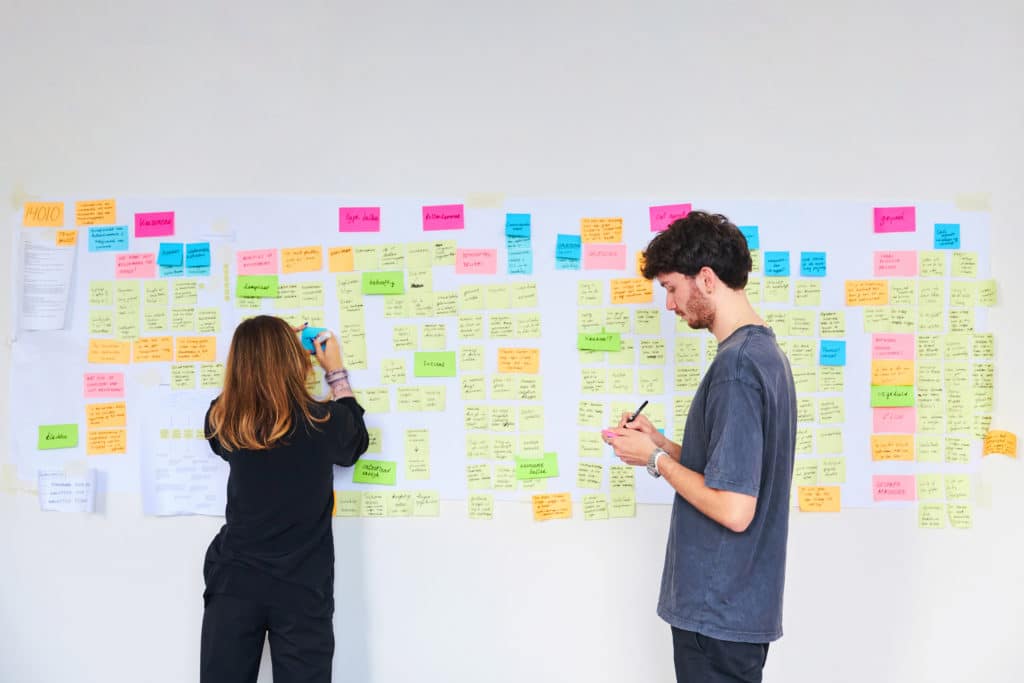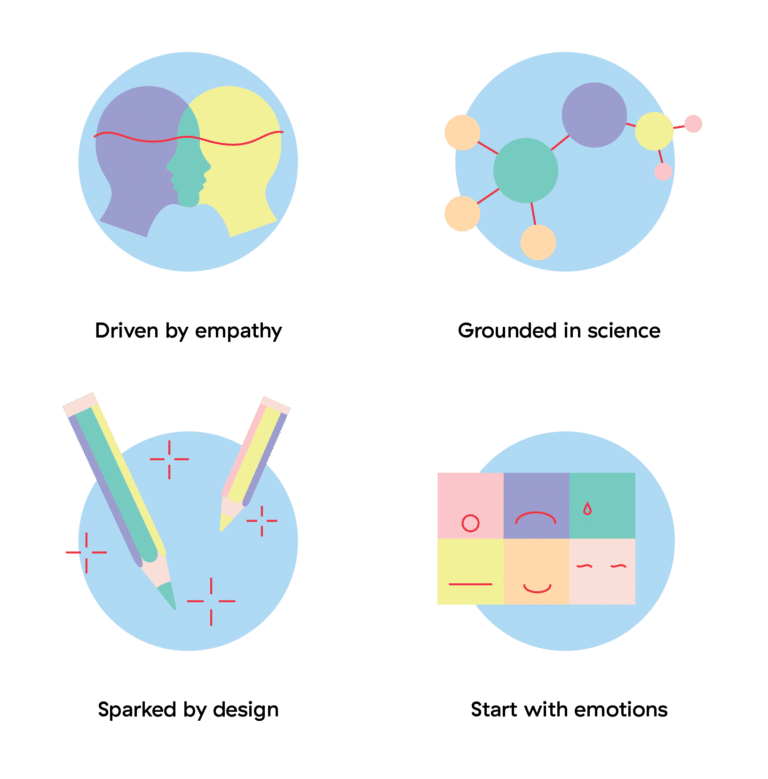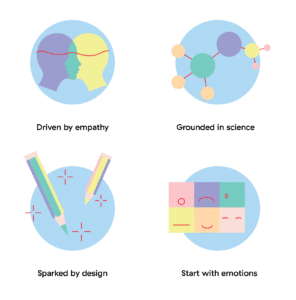 Our core principles
Driven by empathy
In every project, we find the real person behind the consumer, citizen, or employee. We believe that every useful insight and every successful innovation is ultimately driven by empathy and curiosity.
Grounded in science
Our work is firmly grounded in cognitive psychology and behavioral science. We constantly update our methods based on the latest advances in the field – including the ones we make ourselves.
Sparked by design
We use our design skills to creatively solve problems, think visually, and prototype and test new solutions. Whether we deliver solutions or research, the results will unlock new opportunities and inspire you to innovate.
Start with emotions
Emotions are the key to understanding people's fundamental needs, preferences, and behavior: the building blocks of your successful innovation. Even if you think that people are not very emotional about your product, we are happy to prove you wrong.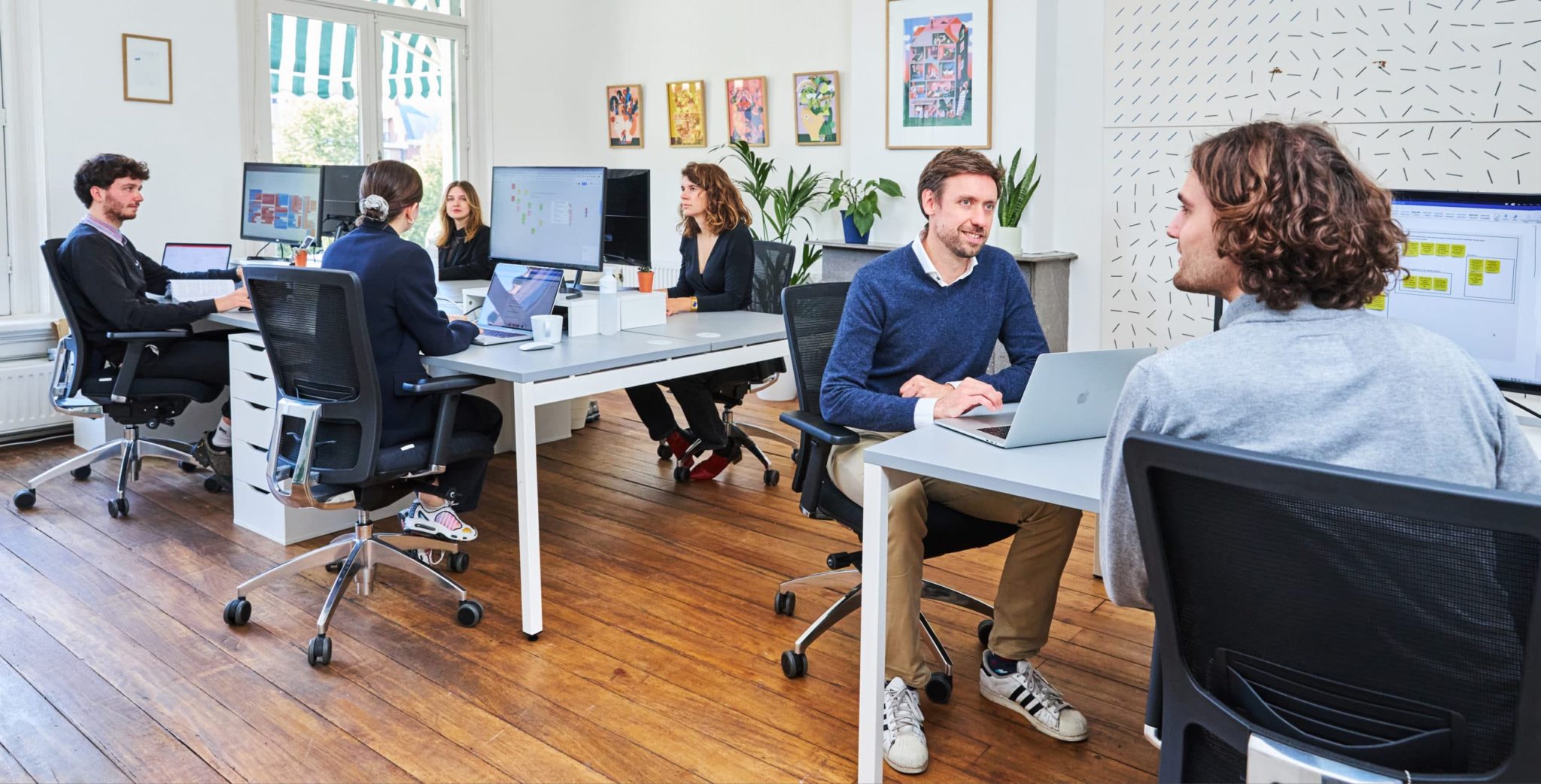 A kaleidoscope of talents
Emotion Studio was founded in 2011 by Prof. Pieter Desmet and Dr. Steven Fokkinga as a spin-off from the Delft University of Technology and the DIOPD. We are the pioneers of the Positive Design movement and leaders in the point of intersection between psychology and innovation of products, services, and systems.
Emotion Studio employs a team of young researchers and designers who combine deep knowledge of people and psychology with a passion for product and service innovation. Our projects are as diverse as our clients: from multinational companies to local non-profit organizations.
Get in touch
Find out how we can make emotions work for you. Contact us for more information, a demonstration or just a chat.
What's on your mind?