Making behavior change actionable


What was the challenge?
Since a few years, Danone has the explicit mission to help people worldwide to adopt a healthier lifestyle. Since healthier living starts with healthy behavior, Danone's UX team started a multi-year internal program, called Behavior Change Initiator (BCI), to support Danone scientists and developers to create new products, services, packaging, and communication that contributes to this behavior change. Danone commissioned Emotion Studio to develop and launch this project within the organization.
What did we do?
After extensive research of the scientific literature about behavior change, we developed a comprehensive methodology, a hands-on guide, tools and card sets for workshops, and a training module to stimulate Danone team members to apply these in their work. In addition, we were involved in several projects in which the methodology was applied, including a project to coax Mexicans to drink more water and less soda, and a project to support elderly patients to comply with their prescription of medical nutrition.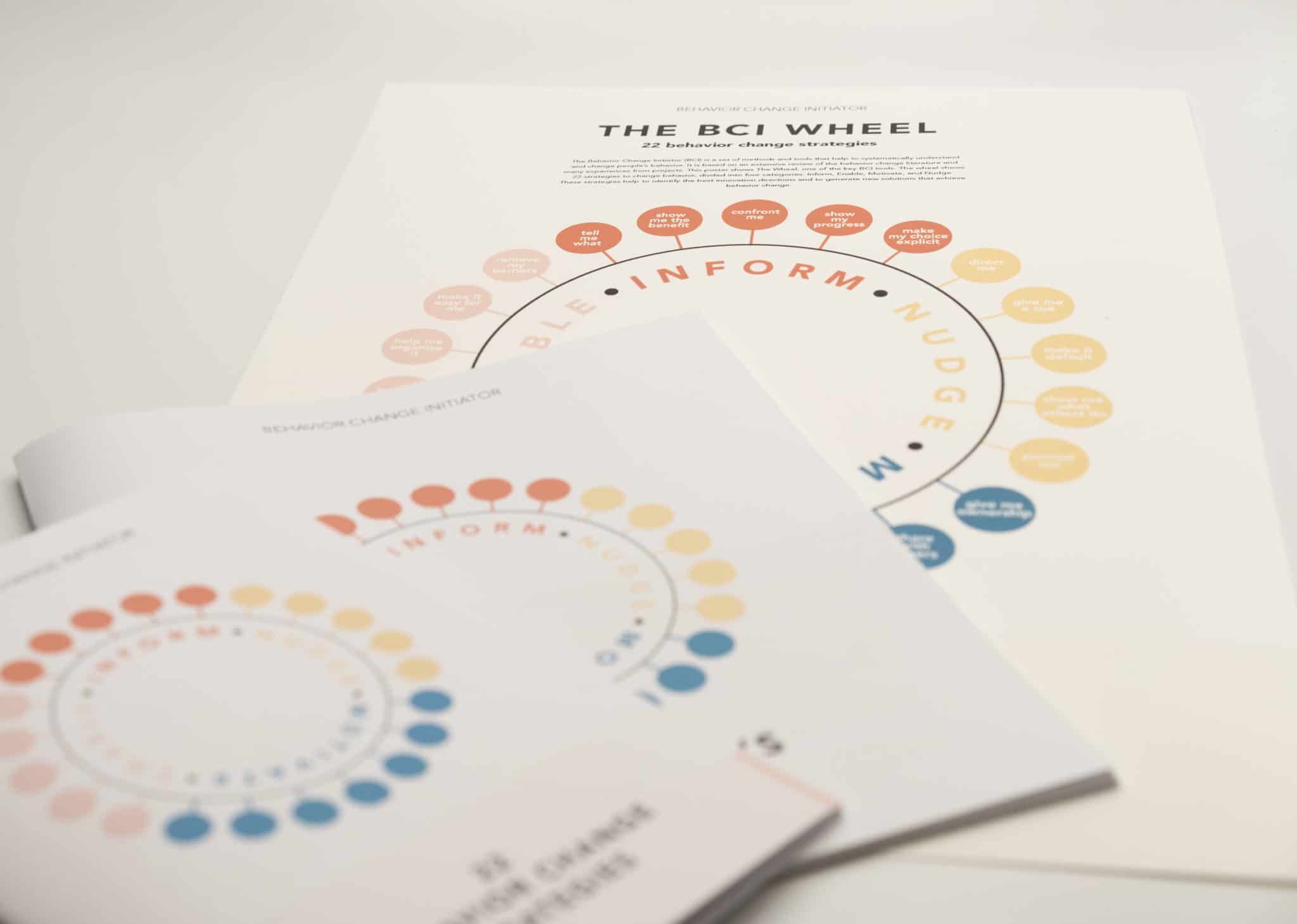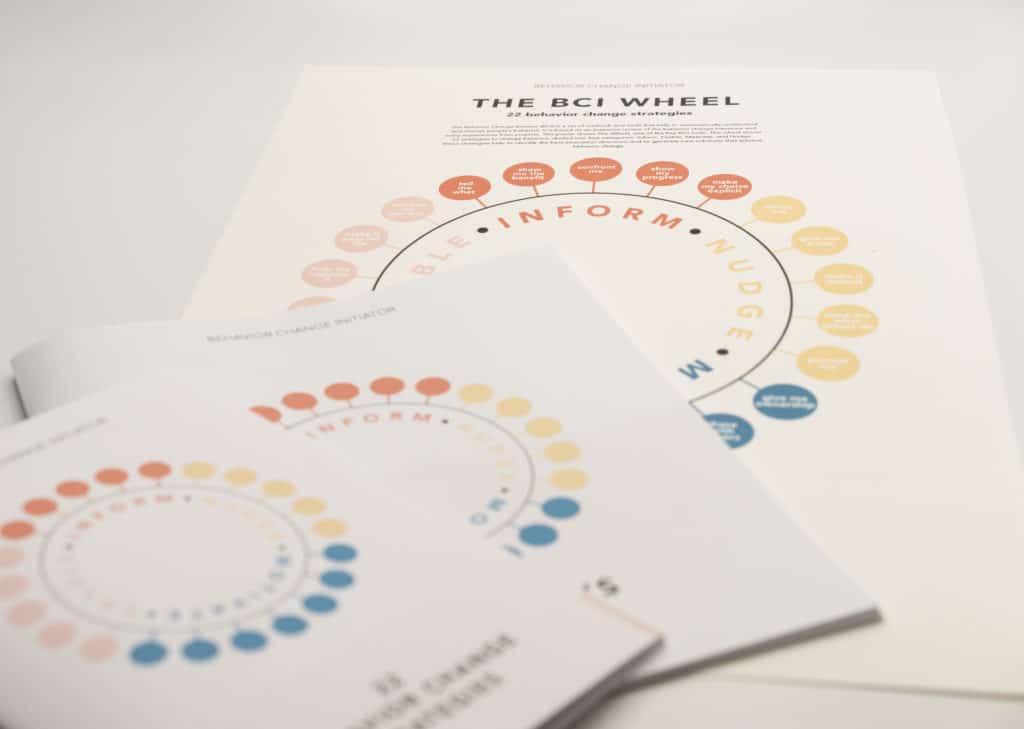 What did we discover?
The 22 BCI strategies show the various ways in which people can be informed, enabled, motivated, and nudged to change their behavior. You can use these strategies to get inspired about the different ways to change behavior. We developed a card set of the BCI strategies, which allows you to easily rank, select, and combine strategies. Both the card set and the booklet with product examples work very well in creative sessions.
What did we deliver?
We created a proprietary behavior change approach to implement behavior change into Danone's innovation projects worldwide.
It was made for cross-disciplinary teams, e.g., consisting of people from marketing, consumer insights, sensory science, product development, and packaging.
The methodology is now used by the Danone Global team and by CBUs around the world for every behavior change challenge. Examples of project challenges:

How can we nudge consumers to recycle our packaging in the right way?
How can we entice consumers to drink water instead of soda?
How can we motivate patients to keep following their treatment of medical nutrition?
The BCI is a process that supports Danone businesses in systematically and positively impacting consumer behavior. It combines insights of behavioral science with a design thinking approach to create solutions that benefit consumers, society and the business.
Behavioral change
The service used during this project
Take a human-centered approach to nudge people (often imperceptibly) to some kind of mutually desirable, positive behavior change.
More about behavioral change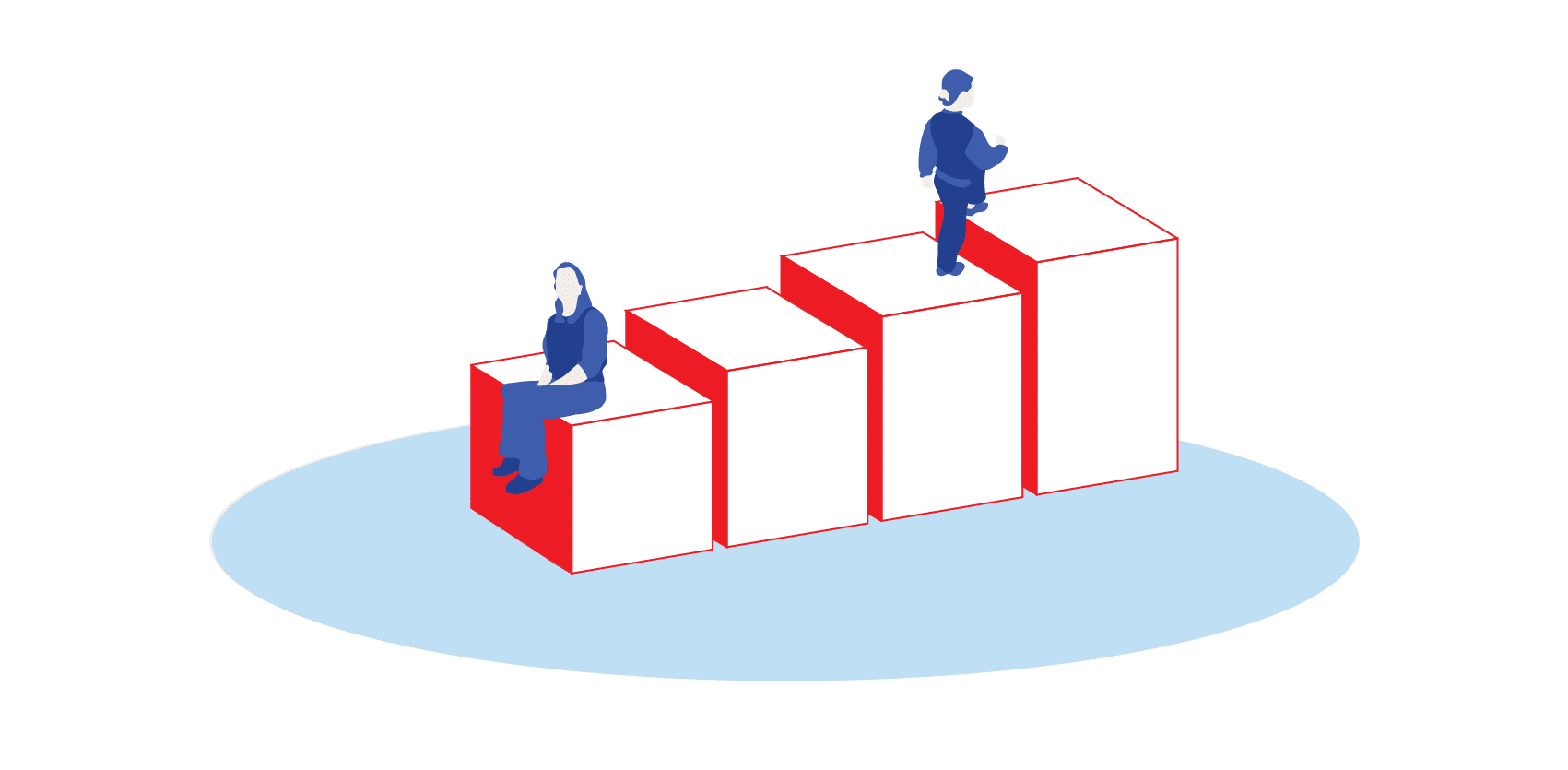 Would you like to know more about us?